You can change portfolio image or add portfolio section in this theme then click "Portfolio" option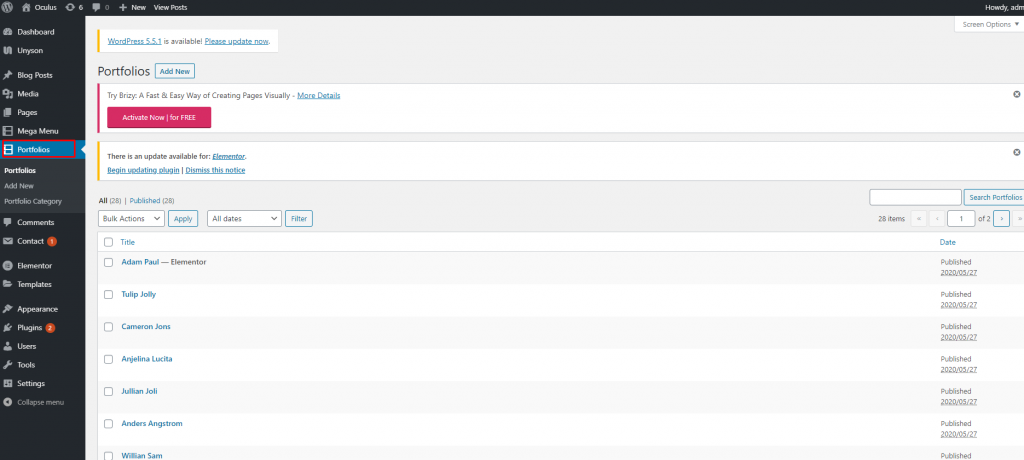 Add a new portfolio section in this theme, at first click "Add New". After clicking "Add New" we find a new page where need title, category, image.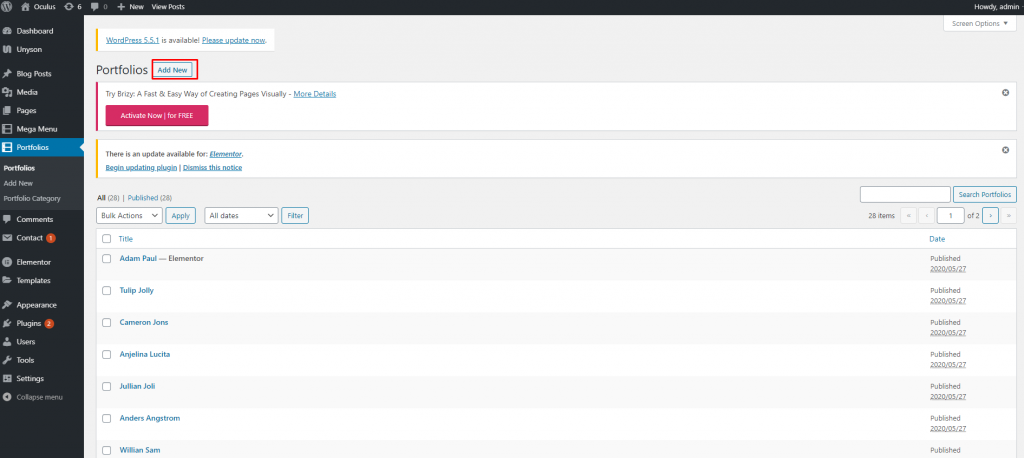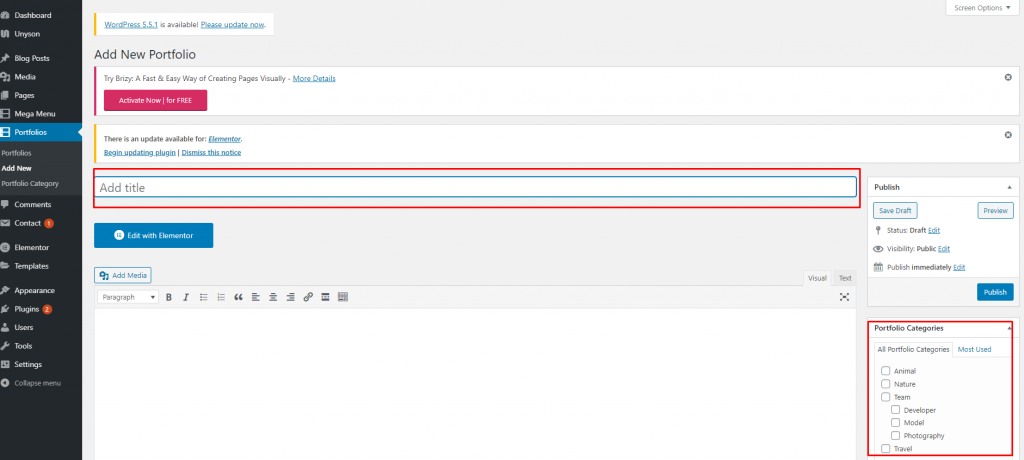 Categories help visitors quickly know what topics your website is about and allows them to navigate your site faster. The default category in a new WordPress installation is "Uncategorized". If you don't pick a category for a post, then the post is automatically placed into the default category.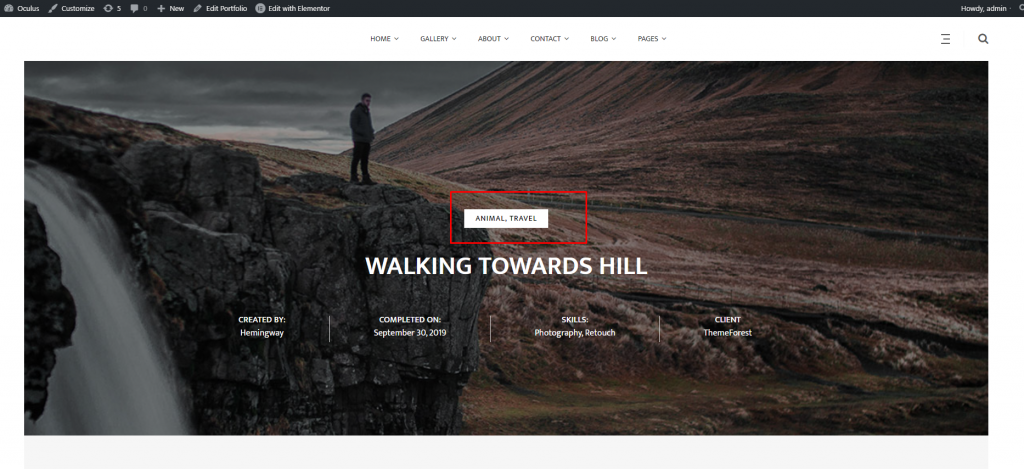 Anyone add image in portfolio then click "Set Featured Image"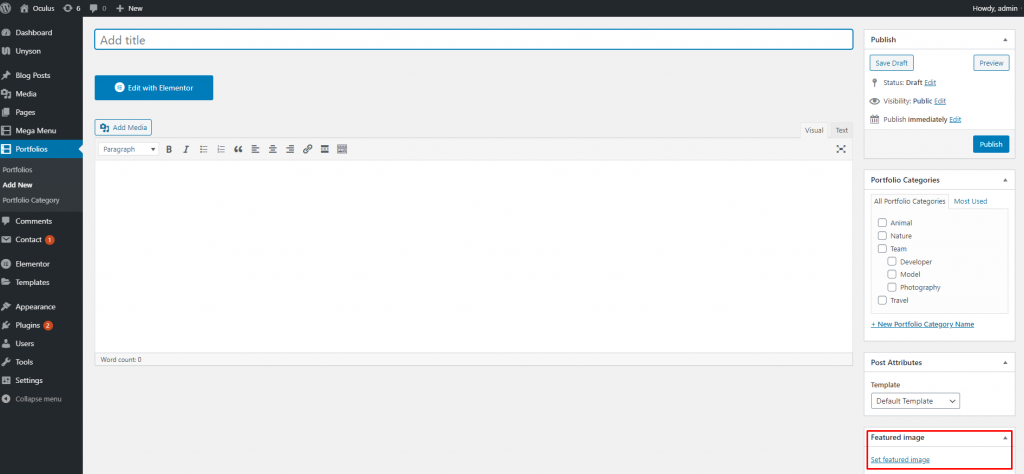 Change image from portfolio, so click "Remove featured image" and change suitable image