In Kempner Theme footer has some widgets. Footer has footer top and footer bottom. Footer has background color, grid, footer bottom background color, widget color, widget text color, copyright info field, copyright text color, social details, social icon color in customizer.
First of all as usual Go to WP Dashboard. Then go Appearance > Customize > Theme settings > Footer settings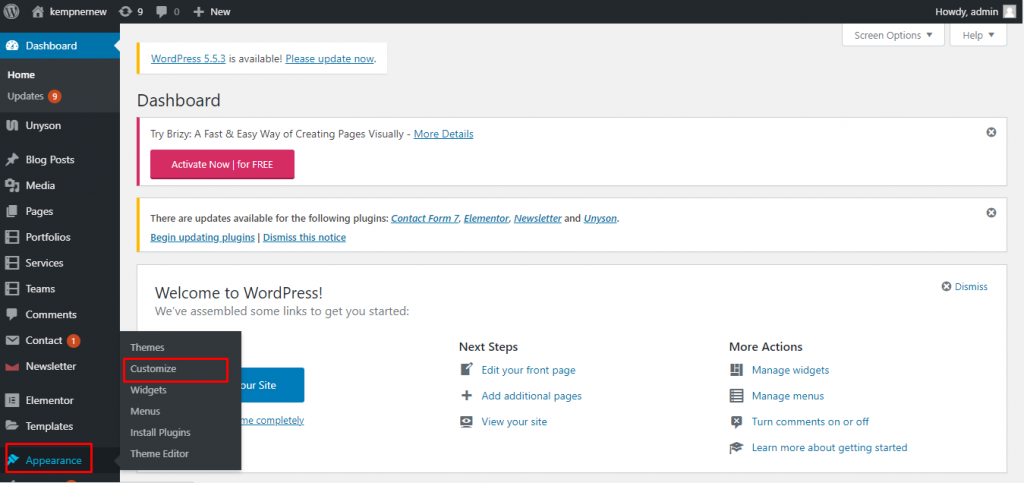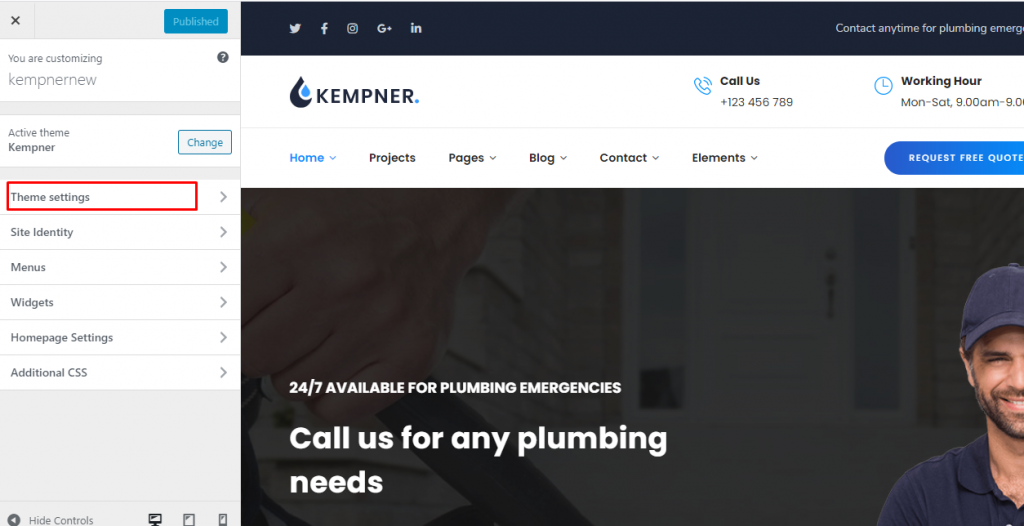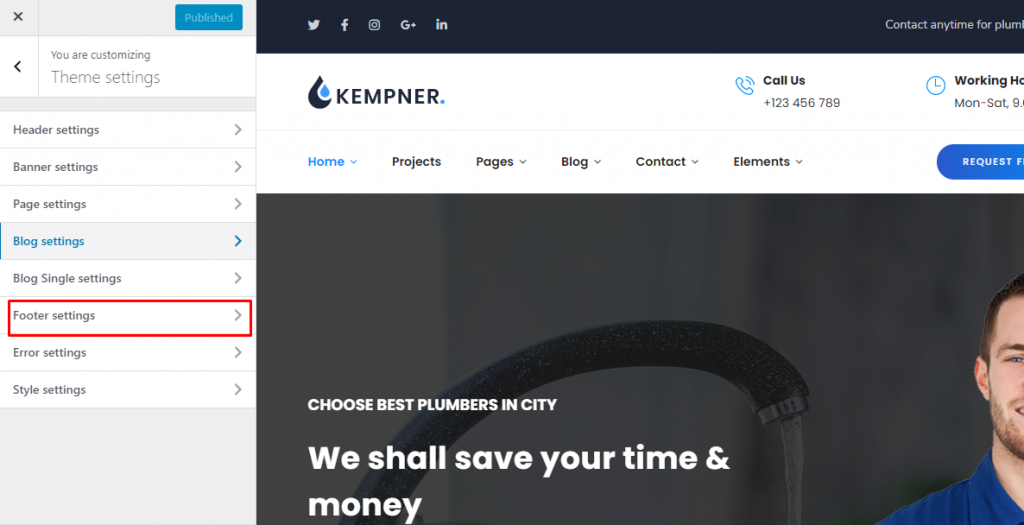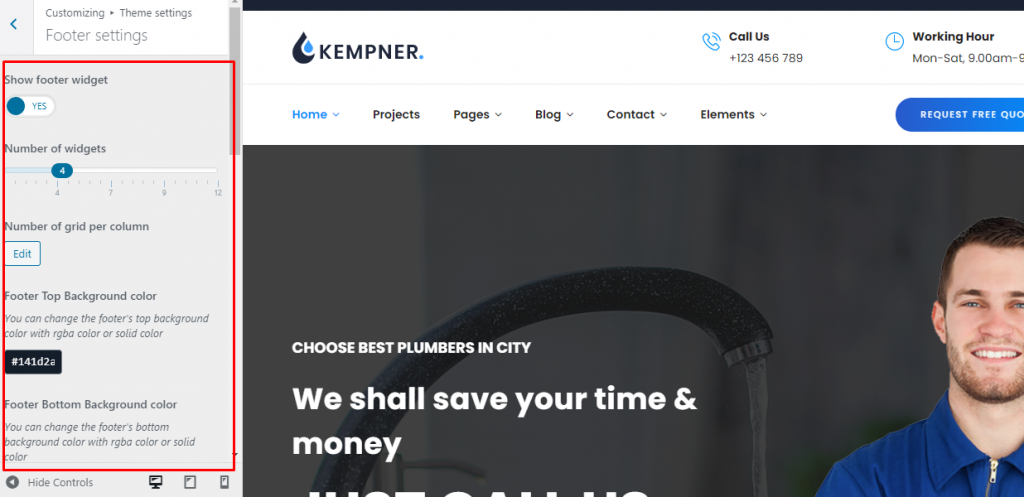 Managed footer widget also goes to dashboard and click Widgets. Appearance > Widgets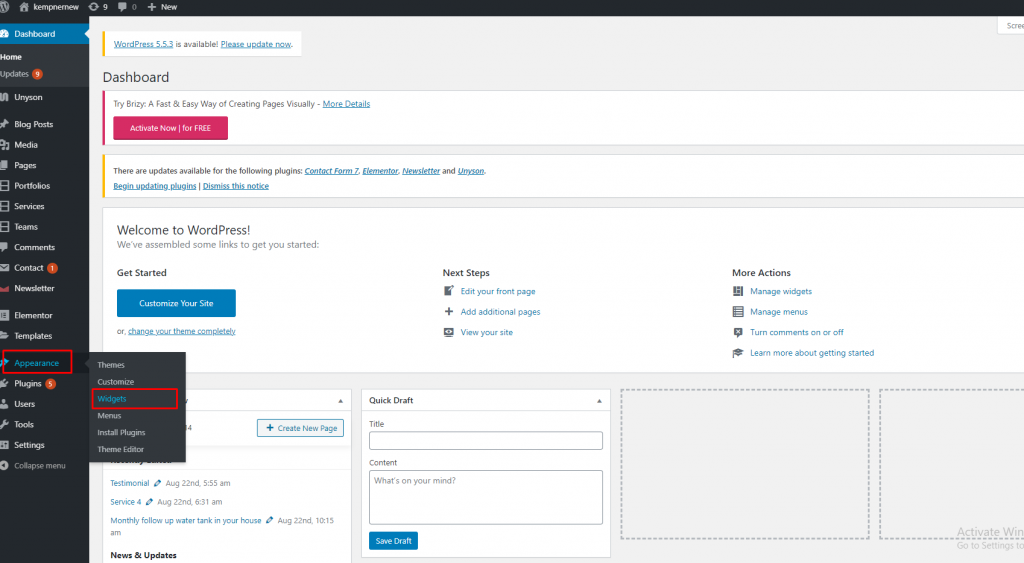 In Kempner footer has four grid. In a widget footer has four widget. In footer widget 1 has logo. Footer Widget 2 and 3 has menu. These come from Menus. In last widget has newsletter. Newsletter needs shortcode which is created in Newsletter plugin.